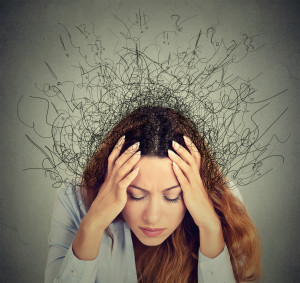 Do you feel overwhelmed, nervous, and overly self-conscious around others? Do you avoid places where other people are and have difficulty making friends? If so, you may be suffering from social anxiety disorder.
Also known as social phobia, social anxiety disorder is a mental condition characterized by an excessive and unreasonable fear of social situations.  People with social anxiety have a fear of embarrassing themselves and being judged, ridiculed, and criticized by others. For some people, their intense anxiety in social situations can result in a panic attack— a sudden surge of overwhelming fear and anxiety that can make you feel like you're dying or going crazy.
Social anxiety can cause you to feel great distress, such that you may choose to avoid social situations altogether. While people with social anxiety often realize their anxiety is unreasonable, it is still extremely difficult, and may feel seemingly impossible, to overcome. Without treatment, social anxiety can interfere with your relationships and daily routine, such as school or work, and impede your overall quality of life.
Those with the condition may feel anxious when interacting with others, eating and drinking in front of others, speaking in front of people, asking questions, talking on the phone, or being the center of attention. It is sometimes connected to other mental problems such as panic disorder, depression, and obsessive compulsive disorder.
In addition to feeling anxious in social situations, social anxiety disorder can cause physical symptoms, such as a pounding heart, sweating, blushing, shaking, upset stomach, muscle tension, and confusion. Children with social anxiety might also exhibit crying, tantrums, and clinging to a parent.
Fortunately, there are a variety of treatment options that can help you manage or even overcome your social anxiety, such as medication and/or therapy. Stuart MacFarlane, a Jungian analyst, is a big proponent of psychotherapy, as it helps patients discover the root of their anxiety and develop coping mechanisms to control their symptoms.   Talk to your doctor about your symptoms and the best way to treat your anxiety.