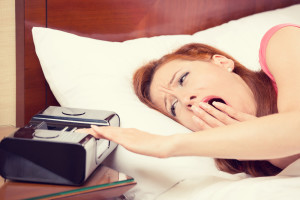 Do you have trouble falling asleep or difficulty sleeping through the night? If so, you may suffer from insomnia. According to SleepEducation.org, upwards of 35% of adults have brief symptoms of insomnia, with 10% of the population suffering from chronic insomnia disorder.
Chronic insomnia can be caused by other conditions, such as anxiety, depression, chronic stress, chronic pain, sleep apnea, or restless leg syndrome. Sleep is crucial to your health, and sleep deprivation can hinder your overall quality of life. While chronic insomnia is often an underlying cause of another medical condition, those experiencing sleep deprivation may exhibit the following symptoms:
Difficulty falling/staying asleep
Waking up frequently during the night and having difficulty falling back asleep
Waking up too early in the morning
Daytime sleepiness or fatigue
Inability to concentrate
Mood disturbance
Tension headaches
Low energy and motivation
Increased errors or accidents
Sleep deprivation can negatively impact your daily life. If you're not getting a good night's sleep, you may feel sluggish, unmotivated, and unable to concentrate at work. Additionally, as insomnia can impede your focus and cause sleepiness, sufferers are at risk for causing an accident. Research shows 20% of non-alcohol related car crash injuries are caused by tired drivers.
If you suffer from chronic insomnia, it's important to seek treatment. Stuart MacFarlane, a Jungian analyst, has found psychotherapy to be an effective treatment for insomnia. With psychotherapy, you can determine the underlying reason for your insomnia and address it head on. In fact, the American College of Physicians recommends psychotherapy before taking sleeping pills. Talk to your doctor about how psychotherapy can help improve your sleep.